. . . .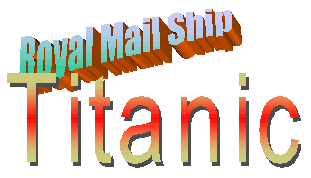 . . . . . . .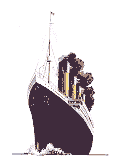 . . . . .


---
This site is compliments of
The Resource Center
Small Business - Personal - Religious and Civic Organizations - Hobbyest
Cost Effective Internet Web Sites

This site is compliments of
Security Merchandise
Personal, Business, and Home Security Products


ZIP Files of this site
---
882 1/2 feet long - 45,000 tons register - 92 1/2 feet wide

---

Quick Facts and Information about the Titanic
---

FAQ: Frequently Asked Questions (Concerning this site and book)
---

Bookstore
---

Music As Heard On The Fateful Voyage by the The White Star Orchestra
---

Other Titanic Sites
---
Email

Comments, Questions etc..
---
882 1/2 feet long
92 1/2 feet wide
45,000 tons register

---

Fly over the actual bow of the sunken Titanic (570k mpg)
Courtsey of Dr. Robert D. Ballard and the JASON Foundation For Education
---
There are numerous Titanic web sites and I do not intend to reiterate the same information. What I do intend to bring to the Titanic enthusiast is information that I find missing from the other sites or information that is not easily obtainable by the general public.
I have an item of interest which is not readily available and intend to share it with you via this web site. It is an original copy of a book about the Titanic disaster as told by the survivors at the time and published within a few months of the disaster in 1912.

. .the book is scanned and is the actual book itself. I have broken the book into the chapters for ease of reading and downloading.
On Sunday evening April 14,1912 at 11:40 p.m. the Royal Mail Ship (or Royal Mail Steamer) RMS. Titanic came in contact with an iceberg which eventually caused the ship to sink around
2:20 am on Monday, April 15,1912.
And Now...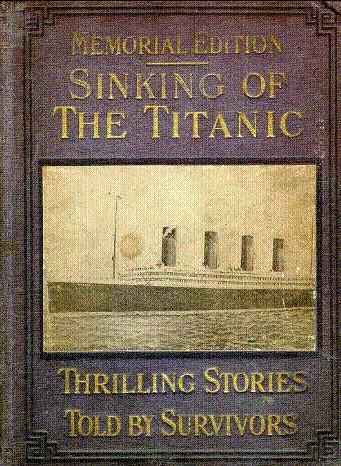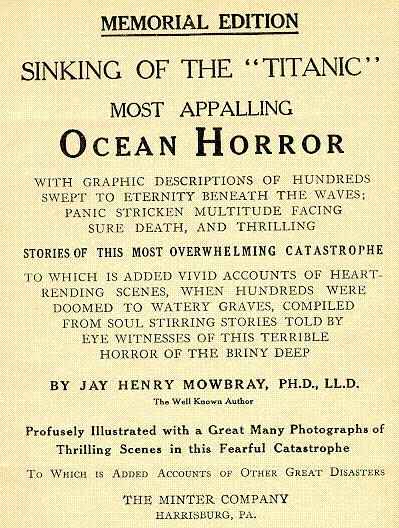 Entered According to Act of Congress in the year 1912, By
GEO. W. BERTRON
The Office of The Librarian of Congress, At Washington, D. C., U. S. A.
---

. .Preface

. .Introduction


. .Hymn For Survivors Of The Titanic


. .Contents (interesting layout)


. .Great Marine Disasters From 1866 To 1911


. .Hundreds Weep At Memorial Services Held For Archie Butt


. .RMS Titanic in relation to structures of the period (Pictures from the book)


. .In Memoriam Of The Steamship Titanic's Dead (Pictures from the book)


. .MAP of Liners Location


. .Other drawings


. .List of Passengers Missing


. .List of Passengers Rescued


. .Chapter I: From A Day Of Delight To Death


. .Chapter II: Heart-Rending Scenes On Carpathia


. .Chapter III: Band Played To The Last


. .Chapter IV: Neglect Caused Disaster


. .Chapter V: Believed Ship Unsinkable


. .Chapter VI: How Survivors Escaped


. .Chapter VII: Woman's Thrilling Narrative


. .Chapter VIII: Survivors' Stirring Stories


. .Chapter IX: How Astor Went To Death


. .Chapter X: Notable Woman Saved


. .Chapter XI: Major Butt, Martyr To Duty


. .Chapter XII: Mrs. Astor's Bravery


. .Chapter XIII: Lifeboats Bunglingly Handled


. .Chapter XIV: Not Like Bourgogne Disaster


. .Chapter XV: Boy's Desperate Fight For Life


. .Chapter XVI: Carpathia To The Rescue


. .Chapter XVII: Refused To Leave Husband


. .Chapter XVIII: Lady Duff-Gordon's Experiences


. .Chapter XIX: Senators Hear Startling Stories


. .Chapter XX: Surviving Operator's Experiences


. .Chapter XXI: The Funeral Ship And It's Dead


. .Chapter XXII: Inquiry By United States Senate


. .Senate Investigating Committee's Report: Report Censures Captain of Californian





LE FastCounter
---
Site design by THE RESOURCE CENTER